15th August 2019
Law firm Mergers
Law firm mergers – what's in it for the lawyers?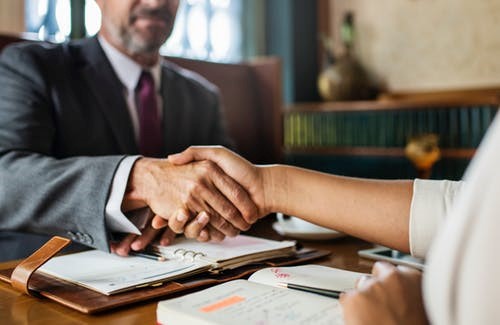 There are two main reasons, at opposite ends of the spectrum – a desire to grow and a desire to stay afloat. In between there are a whole raft of reasons, as each law firm has its own corporate strategy and vision of the future. A major item on the agenda should also be the compatibility of the two corporate cultures.
Ideally, potential merger partners are looking to expand (in terms of services range and/or geography) but at the same time reducing the cost per head, through general economies of scale, technological integration and establishment and operating costs. Examples being;
The 2017 alliance of CMS (Insurance, Financial and Construction) with Nabarro (Real Estate) and Olswang (Media, Telecoms and Tech).
The recent merger of Penningtons Manches (UK based with 265 lawyers) with the maritime sector's Thomas Cooper (offices in France, Spain, Greece, Singapore and Brazil with 26 partners).
Other reasons can include:
Succession Planning – Imagine a relatively small, but successful firm has seen the same, successful, senior partner group at the helm, but who are now all facing retirement at the same time with no discernable internal successors. A merger with another firm with management structures in place may be the easiest option to safeguard the welfare of their legacy, client base and loyal staff.
Client Satisfaction – Important clients who are embracing new offices abroad or entering new business sectors may require more local or enhanced range of services. Client loyalty only runs so deep and lawyers have to respond to demand.
Liferaft – A failing firm will grasp on to a merger as a means of staying afloat.
Consolidation – It's often perceived to be better to represent a dominant force in one particular sector or geographic region, thereby becoming something of a magnet for new enquiries.
Of course, the mergers that actually occur are a fraction of those that are pursued, either casually or more seriously. After all, it has been said that every law firm has considered a merger at one time or other. The vast majority don't progress past the initial overtures, either through incompatibility of perceived outcomes, different "cultures" and the occasional strong personality who actively sabotages the efforts.
8th August 2019
Law firm Mergers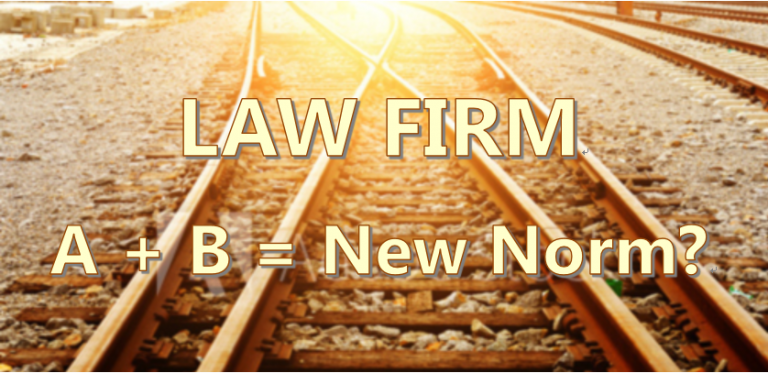 Law firm mergers – is this the new normal?
Last month saw the merger of Thomas Cooper Law, the venerable shipping firm founded in 1825, with Penningtons Manches, a top 50 UK law firm. Have mergers always been the norm, are there more than before or less?
Over the coming weeks LSR will delve into the subject and analyse what's in it for the law firms and, perhaps more importantly, what's in it for clients?
This week we will look into the level of activity and trends:
Jomati Consultants LLP in the UK has been keeping tabs on mergers involving the top 100 UK Law firm. It seems that, by this measure, the rate has actually slowed down from the peak of 26 and 28 in 2012 and 2013 respectively to an average of 17 from 2014 to 2017 and only 12 in 2018.
A number of firms appear once or twice as they make significant plays by absorbing firms between 10% and 40% of their own size and then pause, presumably to implement large integration projects. CMS being a prime example. However, there are names that appear more regularly, sometimes once or twice each year – DLA Piper appears 7 years out of the last 8, along with Eversheds. DWF scores 6 from 8, as does Kennedy's. The ubiquitous Dentons has been very active but is no longer classed as a UK law firm due to its size and relocation of its head office to the USA. Overall there has been a decrease in "large" mergers.
In contrast to the UK, the USA has seen a continuous rise in activity. According to consultants Altman Weil, since 2010 when there were 39 mergers recorded, the USA has seen an upward trend, with a record 106 completed in 2018. There has also been an increasing trend towards cross-border mergers during that time. In 2018 the average acquiring firm had 1,010 lawyers whilst the average acquired firm had only 27. In similar vein to the UK there has been a decline in the number of "large" mergers.
Of course, here at LSR we have a special interest in maritime and international commodity trading so has there been anything particular to that sector? The stagnation of charge out rates, the moribund shipping market, consolidation within shipping and the hollowing out of demand resulting from P&I Clubs have catalysed the momentum.
Notable "shipping, commodities and insurance" mergers over recent years involving the UK top 100 have included last year's Ince & Co's merger with Gordan Dadds, Kennedys' integration of Alberto Bunge (2018), Carroll McNulty & Kull (2017), Waltons & Morse (2016) and ErritzØe (2015).
Of course, mergers are not always the solution to the defence/offense business conundrum facing law firms. There are myriad strategies employed. Some have diversified into compatible sectors such as energy, insurance, construction and commercial work. Along the way they have enhanced recruitment activity and packages. Elsewhere, whole teams of shipping experts have decamped from firms, seeking more support or autonomy.
In the next posting we shall examine the reasons why law firms may embrace a takeover or merger.