Our deep experience in the commodity industry means that we know how to tackle the challenges of investigate suspicions of fraudulent activities on business. LSR's detective approach secures facts and identifies indicators of financial crimes, fraud and commercial misconduct.
At the base level, investigative research into fraudulent activities and low-profile private companies in the commodities trading chain requires knowledge of what is available in publicly accessible registries, how to access it and the individual idiosyncrasies of market sources that can be mined for more specific information.
With typically no access to trading statements and limited public records, we leverage on our in-depth market knowledge, contacts and experience to home in on the primary information sources – human brain, by way of discreet enquiries. We explore areas such as the carriers' records, market sector, geographic area of operations, supplier profile, customer base and specialist databases (for maritime, vessels and customs data).
Our collaborative client relationship ensures that the focus is continually adjusted to give the most commercially relevant, cost effective results, with no padding.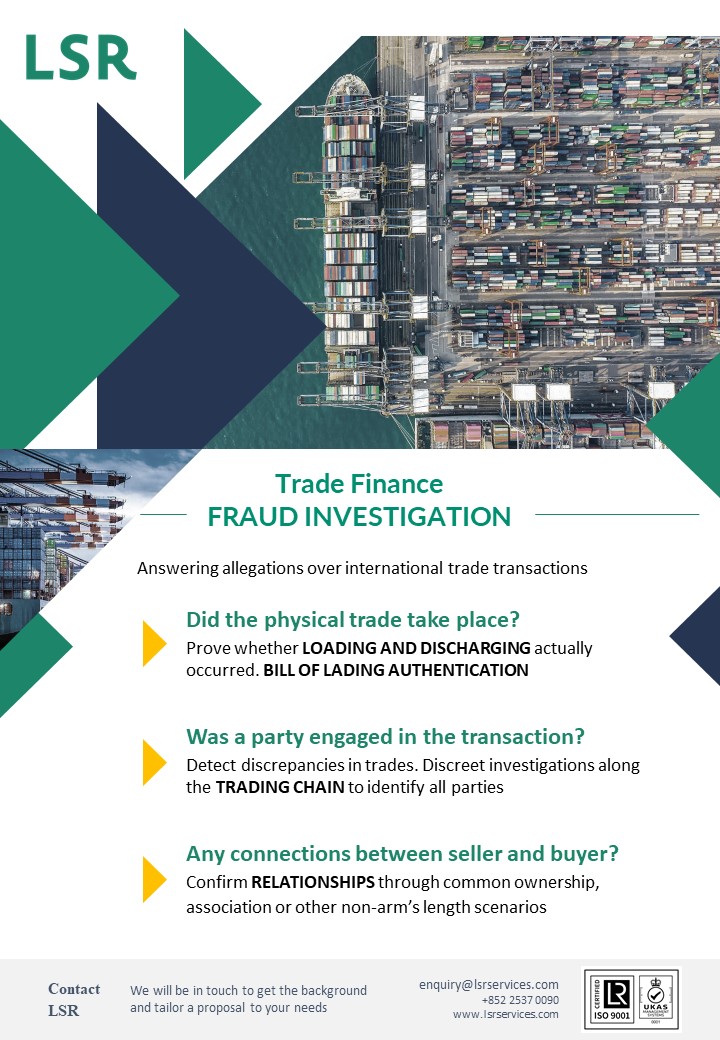 Case Studies