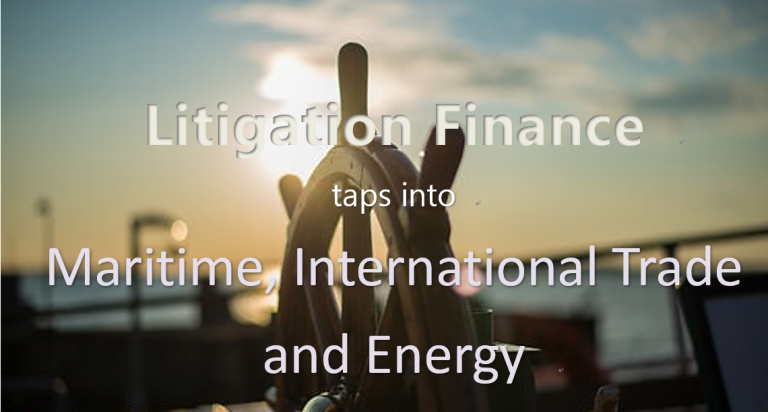 Maritime, commodity and energy cases are certainly able to be serviced by the litigation funding sector. Litigation funders have already supported cases and have identified this sector as a specific one for growth. LSR sought out funders who have a specialized maritime law investment manager and found only one.
Simonie Dimitrellou, the investment manager and solicitor handling this sector for one of the leading funders, Augusta Ventures, kindly updated us on her increasingly busy schedule, the types of claims she's getting involved with and who could most benefit from this new facility.
Funding is, for example, available for charterparty disputes where the client does not have P&I or FD&D cover. That scenario is often illustrated by an operator or charterer in a voyage charter claim. Other claims are myriad but include disputes over JVs, contracts, ship-management, bunkers, shipbuilding, yachts and superyachts, disputes with terminals, fraud and class action in the sector and general claims involving cargo, ships, commodities and insolvencies. On the energy side disputes over EPIC contracts, pipeline maintenance, field development agreements have already been supported. In addition, funding has been provided at different stages such as in the final stages of the claim process, including the enforcement of awards. Augusta provides funding for claims of all sizes.
We're told that the process, benefits and reimbursements structure for a maritime or commodity case is no different from any other case. Funders provide funding for a portion or all of the costs of conducting a claim in return for a small share of the damages if the case is successful. Funding is non-recourse and available for all stages in the process – preparation, statements of case, mediation, arbitration, litigation and enforcement.
Simonie emphasized that funding provides an opportunity for Claimants to monetize claims without downside risk, it frees up cash flow for core operations and investment. It can also promote settlement as it often brings to the negotiating table uncooperative or difficult opponents.
"Prior to joining Augusta, Simonie worked in private practice at Ince & Co, P&I/FD&D insurance at Thomas Miller and the MECO group, in-house at an offshore energy company and at a maritime claims consultanccompany." https://www.augustaventures.com/staff/simonie-dimitrellou/