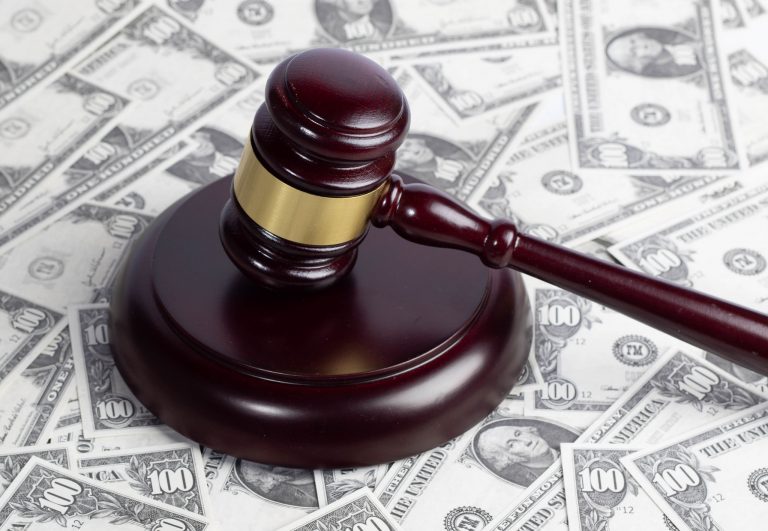 Over recent years litigation funding has certainly gained traction, with new providers springing up rapidly.  It opens up the law to companies who would otherwise be unable to seek redress due to the expenses involved. This mirrors the support that is offered on a more personal, social welfare, basis to individual citizens via government sponsored legal aid.
The main driving force behind the recent growth in the size of the available funds and also in the number of these firms now in operation is MONEY. Quite simply, as an investor in a litigation funding firm you can make a great return on your investment.
How does it work?
Litigation funders have access to cash
Claimants and their lawyers approach a litigation funder and explain their case
Litigation funders assess the case on its merits and the likely return (successful judgement awards) that can be made against the costs to fund the case.
Assuming the scenario fits their in-house criteria, they agree on a return (e.g. percentage of the settlement), advance the money and step back.
Litigation funders do not normally get involved in the litigation process, provide lawyers, advise, nominate or dictate which lawyers should be used, although a monitor will be kept in order to fully manage the investment. In its purest form this is a rational, return-on-investment decision made by the litigation funders based on the offer presented to them by their client – the claimant in the law suit.
Someone else pays for your legal costs – any other advantages?
Manage legal risks. There is no impact on the Profit and Loss account or Balance Sheet. Litigation finance is not a loan that needs to be paid back so there is no need for the disclosure of allowances, liabilities or contingencies to impair the financial statements.
Positive working capital. The arrangement releases funds for normal commercial purposes that would otherwise have needed to be set aside for legal costs.
Fair treatment. In any commercial veneture there is the possibility that valid claims that otherwise would not have been pursued are actually pursued. It may be taking it too far to claim that a company's legal department could be transformed from a cost centre to a profit centre, but the sentiment is correct.
Adverse cost awards. In jurisdictions where adverse costs are awarded against litigants it is feasible that entering into litigation may result in doubling legal expenses. However, Litigation funders can and do provide insurance cover for such scenarios.
Any downsides?
Not many. Access to legal cost funding may make a company more litigious, perhaps to the detriment of reputation.
Can you use litigation funding in all jurisdictions?
No – not yet.  The concept of champerty is still a tort and crime in some common law jurisdictions but we will cover this aspect in later posts.  However, the bottom line is that you're good to go in Australia, England and the USA.